ADHD-CARE at ERASMUS+ 2020 Day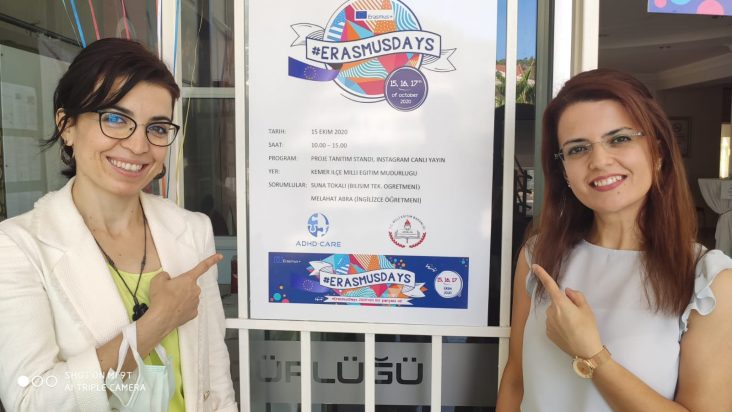 On Oct 15, 2020 Prof. Panos Bamidis (School of Medicine Aristotle University of Thessaloniki) presented the ADHD–CARE at the ERASMUS+ 2020 days event in Thessaloniki.
15October2020_ErasmusDays 2020_agenda

Our partner Melahat Abra (KIM) from KEMER, Turkey celebrated the ERASMUS+ 2020 Day in their National Education Directorate's garden. Principals of schools and RAM centers (Guidance Research Center) were invited. ADHD-CARE was presented together with other ERASMUS+ projects coordinated in their School. Project leaflets were handed and detailed information on projects' aims were provided. Local press followed the meeting.