Exchanging Good Practices for people with Attention Deficit Hyperactivity Disorder (ADHD) and their caregivers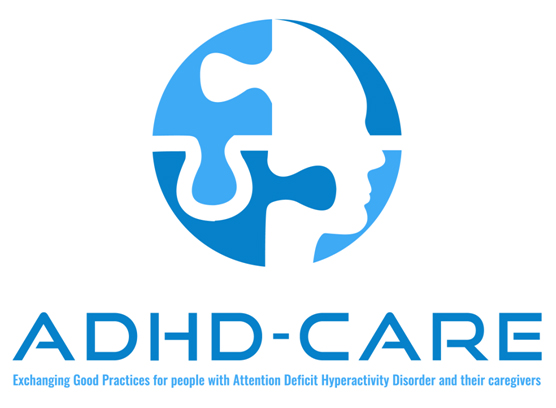 Start
: 01-12-2019 -
End
: 31-05-2021
Project Reference
: 2019-1-RS01-KA204-000910
EU Grant
: 51783 EUR
Programme
: 
Erasmus+
Key Action
: 
Cooperation for innovation
and the exchange of good practices
Action Type
: 
Strategic Partnerships for adult education
Topics
: Health and wellbeing; Disabilities - special needs
---
Project Summary
Attention Deficit Hyperactivity Disorder (ADHD) is common in children, adolescents and persists into adulthood. Despite this, access to adult ADHD services is often poor, resulting in frequent gaps in care during transition. Several barriers to successful transition can be identified. Although discussed here in the context of ADHD, these issues are broadly applicable to other mental health conditions:
Timing of the transition from Adolescent Mental Health Service (CAMHS) to Adult Mental Health Service.
(Non) Availability of care - efficient support for Adults with ADHD in Serbia, Greece, Belgium and Turkey
Differences in practices and culture between Child, Adolescent and adult Mental Health Service in Europe.
Poor adherence to medication and quality of care in the transition process.
Social stigma of mental health issues for people living with ADHD and their caregivers.
The main mission of the Erasmus+ KA2 "ADHD-CARE" project is to offer knowledge for the psychoeducation for people with ADHD and highlight the importance of increasing the support to carers of people with ADHD with the ultimate goal of improving the lives of adult Europeans living with a brain disorder, such as ADHD. We aim to facilitate also the exchange of good practices on successful ADHD Campaigns in Belgium, Cyprus, Greece, Serbia, Turkey and beyond.
The leading partner, "SrBC" will emphasize that the collaboration on education about ADHD is important not only between EU Member states (Belgium, Cyprus and Greece) but also by including emerging Associated countries and regions such as Serbia and Turkey.
The project accommodates adults with ADHD by the utilisation of a Patient Advisory Board (PAB). We will encourage the members of the PAB who are patients living with ADHD to participate in this project. Our aim is to draw the attention of the general public, as well as relevant state institutions, to the importance of psychoeducation for patients and their caregivers, as well as to ensure, by integrating all levels of research, better prevention, diagnosis and treatment of ADHD.
During the project, the Strategic Partnership will carry out two main activities:
Activities that strengthen cooperation between organizations / institutions that support Adults with ADHD aiming at establishing an exchange of good practices for National ADHD Campaigns.
Activities facilitating the recognition of the need for more support of adults with ADHD and their caregivers In Europe and Turkey.
Activities, tasks and responsibilities are equally distributed among the partners IN Serbia, Greece, Cyprus, Belgium and Turkey, and are consistent with the budget allocated, as evaluated by the partners as adequate to cover expected costs.
During the first year of the project, two focus groups will be evaluated and completed by target groups. During the second year, a third focus groups will be evaluated and we will make a report about the successful awareness campaigns and strategies for treating ADHD in each of the partner countries. The European Brain Council (EBC) will share results at a European level. The Institute of Psychiatry, Psychology and Neuroscience of Kings College will share results in UK. The Open University of Cyprus will contribute mainly to the development of methodologies and practices that will support health caregivers of adults with ADHD to develop themselves professionally, obtain knowledge and become familiar with new practices that will support their demanding profession. EPIONI, in the framework of the project, will implement a pilot program of a free of charge, monthly support group for adults with ADHD.
At the end of the project, each country will present their good practices in supporting Adults with ADHD and Caregivers of people with ADHD in a "Practical Guide". In addition the Pilot Program of the self help group of adults with ADHD in Greece will continue to function after the completion of the project. Planned dissemination activities will continue for the lifespan of the project, and will include the following: The creation of a project website in WordPress platform, linking to the partners' own websites, where all project outcomes will be uploaded and contact details will be made available in March 2020 from the Serbian Brain Council. Facebook, Twitter and LinkedIn accounts will be created for the project from the Greek partner EPIONI. Facebook, Twitter and LinkedIn posts of Partners Associations.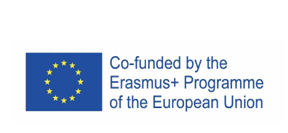 ---
Coordinator
Serbian Brain Council
Dr Subotica starijeg 6
11000
Belgrade
Serbia
Organisation type: Non-governmental organisation/association/social enterprise
Partners
Aristotelio Panepistimio Thessalonikis (Aristotle University of Thessaloniki)
Kedea Building, Tritis Septemvriou, Aristotle Univ Campus
54636
Thessaloniki
Κεντρική Μακεδονία (Kentriki Makedonia)
http://www.auth.gr
Organisation type: Higher education institution (tertiary level)
Belgian Brain Council
Rue d'Egmont 11
1000
Bruxelles
Région de Bruxelles-Capitale/Brussels Hoofdstedelijk Gewest
http://www.braincouncil.be
Organisation type: Non-governmental organisation/association/social enterprise
Greek Carers Network EPIONI
Victoros Ougko 15, Metaxourgio
104 37
Athens
Aττική (Attiki)
https://www.epioni.gr/
Organisation type: Non-governmental organisation/association/social enterprise
Ανοικτό Πανεπιστήμιο Κύπρου (Open University Of Cyprus)
Yannou Kranidioti Av 33 2nd Fl
2220
Lefkosia
http://www.ouc.ac.cy
Organisation type: Higher education institution (tertiary level)
Kemer İlçe Mi̇llî Eği̇ti̇m Müdürlüğü
Arslanbucak Mah. Cumhuriyet Cad. No:9 Kemer
Antalya Türkiye
http://kemer07.meb.gov.tr/
Organisation type: Local Public body