Celebrating Neurodiverse Authors & Neurodiverse Books on World Brain Day
Celebrating Neurodiverse Authors
& Neurodiverse Books on World Brain Day
Thursday, 22 July 2021, 14h00 to 16h00 CEST
Timezone converter for this Free Online Event

ADHD, ASC & LD Belgium has been hosting this #WBD event annually since 2019 and we will be talking to international authors who are either expert professionals, neurodivergent themselves or have written about neurodivergent characters!
Register to Celebrate Neurodiverse Authors
Two non-fictional books, about ADHD!
This book edited by Dr. Jo Steer, "Understanding ADHD in Girls & Women" maps out where to go for information, who can help and how to understand ADHD better. The power of recognition and treatment with personal experiences of ADHD from women and girls from a variety of backgrounds. Beverley Nolker has written "I have Some Friends with ADHD", to help children understand that people with ADHD are incredible human beings with wonderful qualities. This book is written in rhyme and is designed to explain what ADHD is and how it affects the brain.
Understanding ADHD in Girls & Women
Written by
expert professionals, this book provides comprehensive information about available support for women and girls with ADHD and tips for clinicians and professionals who work with them.
The symptoms of ADHD are no less impairing in females than males, but can be missed or misunderstood. This book arms professionals, parents, and women themselves as it maps out where to go for information, who can help and how to understand ADHD better. It explains routes to assessment and diagnosis for girls and young women, how to access support in education, available treatments
in United Kingdom
, and the impact of living with ADHD on overall mental health. It explores the benefits of ADHD coaching for girls to help develop their unique strengths and talents.
There is also a focus on ADHD diagnosis for women in adulthood and specific advice about treatment and medication for later in life. Central to the book are the personal experiences of ADHD from women and girls from a variety of backgrounds. These tell of late diagnosis, missed opportunities, a lifetime of adaptations and the power of recognition and treatment and are powerful stories for professionals and individuals with ADHD alike.
Where to buy the book in UK ~ from ADDISS Bookshop or Worldwide purchase ~ from Book Depository
Dr Joanne Steer (BSc, PsychD)
is a Chartered Clinical Psychologist and has specialised in working with children and adolescents with mental health difficulties. Joanne has worked in Child & Adolescent Mental Health Services (CAMHS) in London for the last 17 years. Joanne is the Associate Director for Emotional Health Services at Achieving for Children who provide services on behalf of Kingston and Richmond borough councils in South West London. Joanne has developed and leads a large service which provides psychological therapy to children and their families alongside training and consultation to the children's workforce. Joanne co-authored
Helping Kids & Teens with ADHD
in School in 2009. Then in 2019 Joanne published
Supporting Kids & Teens with Exam Stress
.Recently Joanne has edited
"Understanding ADHD in Girls & Women"
. This new text has been described as "the most important book written in the field of ADHD for many, many years."
I Have Some Friends with ADHD
Beverle
y Nolker
will be talking about her book titled,
'I Have Some Friends with ADHD,'
which is aimed at helping young people understand their brains and bring acceptance to a much vilified disability. This book is written in rhyme and is designed to explain what ADHD is and how it affects the brain. It is hoped that young people will read it and try to understand that people with ADHD are incredible human beings with wonderful qualities.
Beverley first began her ADHD journe
y when her son was diagnosed 11 years ago. She did not believe her son had ADHD and, initially, fought the diagnosis. After it was affirmed, Bev and her family began a journey that didn't require passports or currency but one that needed understanding and empathy. She studied, read, and educated herself on ADHD as much as she could to help her son, Mason, be the best version of himself. At the age of 48 she received her own diagnosis which opened up new avenues of understanding ADHD.
9 years ago she started a support group, in her community, to help other families affected by ADHD and it has grown exponentially. The ADHD Sheppey Facebook group has over 6,500 members and is a connection for more rural families. She delivers ADHD Awareness training, 123 Magic Positive Parenting workshops, family and one-to-one support. She is an NLP Coach and is currently studying for her ADHD Life Coaching accreditation with the Laurie Dupar iACT ADHD Academy in America.
Website for Bev's book: www.adhdawesome.com
Where to buy the book in uk ~ From ADDISS Bookshop Europe purchase ~ from Amazon Italy Social media links Facebook *** Twitter *** Linkedin *** Instagram Bev Nolker Email: info@adhdsheppey.com
Register to hear more from Beverley Nolker
Why Black Neurodivergent Representation
and Stories are Needed
Patience Agbabi will discuss why black neurodivergent stories are needed. She will share her inspirations for the Leap Cycle series and how she developed an autistic hero children can relate to. Patience says herself that she is stunned by the questions children ask after she has presented one of her book readings – clearly they love her books about Elle and so will you….

Patience Agbabi FRSL is a poet and middle-grade novelist. Her latest poetry book is Telling Tales (Canongate, 2014), a 21st century multicultural retelling of The Canterbury Tales.

In 2020 she launched The Leap Cycle, a time-travel adventures series for 8—12 year olds with a neurodivergent cast of characters. The first book, The Infinite (Canongate 2020), was CBBC Book of the Month for July last year. The sequel, The Time-Thief, came out in May 2021.

It's midsummer's day and thirteen-year-old Elle and her Leapling classmates are visiting the Museum of the Past, the Present and the Future. But on the day of the school trip, disaster strikes, and the most unique and valuable piece in the museum, the Infinity-Glass, is stolen! And worse still, Elle's friend and fellow Infinite, MC², is arrested for the crime! To prove his innocence Elle must leap back centuries in time, to a London very different from today. Along the way she will meet new friends, face dangers unlike any she has ever known, and face an old enemy who is determined to destroy her. Can Elle find the missing Infinity-Glass and return it to its rightful home before it's too late?

"In The Time-Thief, Agbabi has written a second instalment to the Leap Cycle series that even exceeds the first. Elle is a delightful character to follow: not just a well-rounded heroine with a unique set of beautiful insights, but also an important example of meaningful representation in a literary arena where Black autistic girls are rarely represented. In reading The Time-Thief you also get a clear sense of how much Agbabi loves creative wordplay, as she tells a gripping time-travel story that keeps you guessing, while clearly having fun with the English language along the way! A creative, imaginative novel with a fascinating lead character" CHRIS BONNELLO, AUTHOR OF UNDERDOGS
CONTACT: For live bookings Melanie Abrahams or Rochelle Saunders: hq@renaissanceone.co.uk or for literary queries Simon Trewin: simon@simontrewin.co.uk

SOCIAL MEDIA: Website *** Twitter *** LinkedIn

Listen to Patience Agbabi reading from her children's book "The Infinite" https://youtu.be/WEjkeZVqbrc
Register
to hear more from Patience Agbabi
Representation & How Awareness Matters
We all know that it is important for people, especially children and young adults, to see themselves represented in fictional books. Louise Gooding, Halli Gomez and Kate Foster are authors who write about children and young people. They will be discussing representation and how awareness matters. Talking about picture books through to Young Adult, and their own experiences
Louise Gooding is a children's non-fiction author, based in Switzerland. As a neurodiverse writer herself, Louise is a keen advocate for more own-voice neurodiverse writers and mental health representation in Children's Literature.

Louise wants to share stories that feature characters that stand out, are different and who have something to say. Inspired by stories from her own experiences and within her family, she took up writing to find a way of discussing neurological and physical diversity,and how to explore other sensitive issues within children's books.
Her debut book, "Just Like Me", is a collection of forty stories, about neurodiverse and disabled individuals from around the world. Each who have defied other people's expectations, shown they are more than just a label and challenged stereotypes!

From Scientists to Gymnasts, TV Personalities to Business men and women. Louise is a member of SCBWI, and runs the Writers, Illustrators and Bookish people of Zurich group, organising weekly meetups and creative opportunities for writers and illustrators from all genres.

When she is not writing, she is busy Book Fairying around Switzerland and further afield, spreading the joy and magic of reading by leaving books for others to find, read and share again with others.

Website:
www.louisegooding.com
Social media
Linkedin
***
Twitter
***
Instagram
Register
to hear more from Louise Gooding
Halli Gomez writes for children and young adults and works at her independent bookstore. She has written several stories with neurodivergent characters including her young adult novel, LIST OF TEN (Sterling, March 2021). When no one is looking, she sock skates through the house and talks to her dogs like they are human. When people are looking, she enjoys reading, outdoors, and breaking out of escape rooms with her family. Halli lives in North Carolina, US, with her husband, two boys, and two dogs.
LIST OF TEN Book De
tails: A harrowing yet hopeful account of a teen living with Tourette Syndrome and Obsessive Compulsive Disorder . . . and contemplating his own mortality. Ten: three little letters, one ordinary number. No big deal, right? But for Troy Hayes, a 16-year-old suffering from Tourette Syndrome and Obsessive-Compulsive Disorder, the number ten dictates his life, forcing him to do everything by its exacting rhythm. Finally, fed up with the daily humiliation, loneliness, and physical pain he endures, Troy writes a list of ten things to do by the tenth anniversary of his diagnosis—culminating in suicide on the actual day.

But the process of working his way through the list changes Troy's life: he becomes friends with Khory, a smart, beautiful classmate who has her own troubled history. Khory unwittingly helps Troy cross off items on his list, moving him ever closer to his grand finale, even as she shows him that life may have more possibilities than he imagined.
Website:
https://halligomez.com
Email:
halli@halligomez.com
Kate
Foster
is a children's author writing about

friends,
family, and dogs. Originally from a small

t
own in the south east of England, she no
w lives

on the Gold Coast in Australia with h
er husband,

three sons, and cavoodle an
d spoodle.
PAWS Book De
tails: Everything is changing for 11-year-old Alex and, as an autistic person, change can be terrifying. With the first day of high school only a couple of months away, Alex is sure that having a friend by his side will help. So, he's devised a plan – impress the kids at school by winning a trophy at the PAWS Dog Show with his trusty sidekick, Kevin. This should be a walk in the park . . . right?
Extract from
article
"
Alex's thought processes, his understanding, or lack thereof, of his peers and what most see as simple interactions are fairly central to how the story plays out.
"
Website: www.kfosterbooks.com
*** Publisher ***

Goodreads
Sharing Knowledge about the
Intersectionality of Race & Neurodiversity
Marcia Brissett-Ba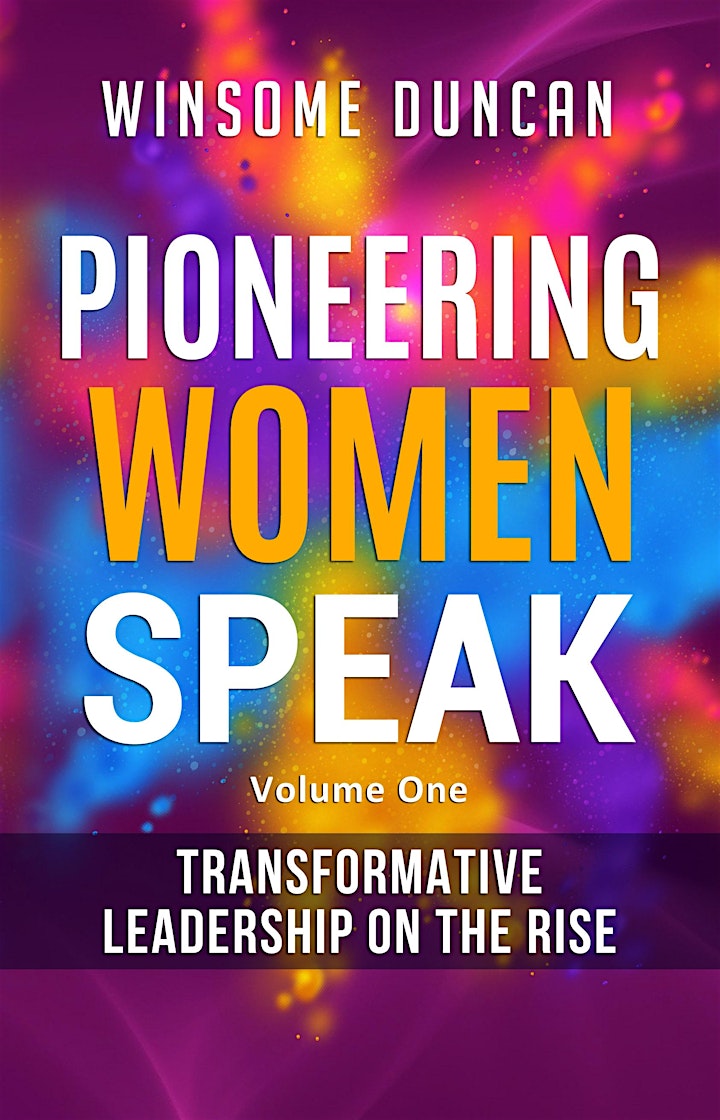 il
ey and Patricia Bidi will be sharing their knowledge about the importance
of Black
British Caribbean and Latin American/ Afro Peruvian neurodivergent representation.

These leading voices in this ar
ena will talk about their lived experiences, stigma and taboo from a cultural perspective. They will highlight the challenges th
ey and others have faced due to late diagnosis of neurodivergent needs and the limited support available as well a
s how these issues can shape and impact people's lives. Their ideas on how to embrace your authentic self and challe
nge preconceived ideas around neurodiversity will provide a welcomed change.
Both Marcia and Patricia have written a chapter in the book "Pioneering Women Speak" which will be published at the end of July. Join the
book launch
– Sat, 31 July 2021 *** 17:00 – 21:00 CEST with Peaches Publication, creator Winsome Duncan, celebrating 9 phenomenal 'Pioneering Women Speak'. Men don't feel excluded, you too are most welcome to attend this event to celebrate women's voices.
Register
Pioneering Women Speak ~ Marcia
Marcia
Brisset-Bailey is an International Speaker, Writer and Consultant and Advocate Marcia Brissett-Bailey is featured in Forbes, a narrative changer promoting the representation of Dyslexia and neurodiversity. Nominated for the Stereotype Buster of the year category at the 2021 Celebrating Neurodiversity Awards!

In Marcia's words 'Neurodiversity has shaped my career per se. I have always been career minded and have a strong work ethic. The strengths I feel, I gain so much from my dyslexia: Seeing the bigger picture; being an ideas person and thinking out of the box, creative and positive; a little bit of a risk taker in business; with strong interpersonal and emotional intelligence skills, very much a people person."

She has a degree BSc (Hons) in Information Science, post graduate in Careers Guidance and a MA in Special Educational Needs. Marcia is currently a special educational needs case officer for a local authority. An advocate and champion of Dyslexia and neurodiversity. Board Adviser Member of the Centre for Neurodiversity Research at work, Observer on the executive board of the British Dyslexia Association, judge panellist member at the 2021 Celebrating Neurodiversity Awards!

A co-founder of the British Dyslexia Cultural Perspective Committee, trustee at the Waltham Forest Dyslexia Association, which she hopes will enable others with a Dis-Ability to find their voices, especially from a cultural perspective.

Marcia's first book is an anthology called 'Pioneering Women Speak', which are dynamic stories of women in leadership, will be launched on the 31st of July 2021, curated by Winsome Duncan founder of Peaches publication. Her chapter will focus on Embracing Neurodiversity in Business.

She is currently writing her own book about being Dyslexic and Black, and she has a publishing deal with Jessica Kingsley publishers.

Marcia is also featured in two books, 'Dyslexia from a Cultural Perspective', and 'The Bigger Picture Book of Amazing Dyslexics and the Jobs They Do'

Social Media *** Twitter *** Linkedin.
Register
to hear more from Marcia Brisset~Bailey
Pioneering Women Speak ~ Patricia
Patricia Bidi is a visual artist with a BA in Animation, working in painting and printmaking, living with ADHD. Her art exhibits visions of life-affirming energy and as a result, people feel, inspired, playful, and joyful. Her art exhibitions and events create stimulating and engaging experiences that awaken the senses, memory, and curiosity. It also encourages the active participation of the imagination with a sense of wonder and a profound appreciation for life. Her mission is to take people on a journey of creativity and transformation.

Bidi's linocut prints celebrate life's seminal moments and new beginnings through her playful and poetic imagination, perpetually submerging the viewer within her own dynamic iconography, her own realm of storytelling. Each print is a meaningful reflection and a unique celebration of life that touches people's hearts.

Her work has been featured in the "ES Magazine" as "Sweet Dreams, exploring her Peruvian background alongside the experience of living in London. Patricia Bidi's latest exhibition, Dreams & Traces transforms the Westminster Reference Library into a carnival of colour with her vibrant linocuts" August 2019

Her linocut workshops are part of Vo Curations Gallery Cultural Programme. These workshops bring people together to embrace, learn and engage with their creativity, cultivating a sense of community and collaboration while experimenting with new ideas, materials, and techniques.

Bidi led The Read Fest: Illustration and Visual Illustration 2020-2021 Workshops at Pen to Print from Barking & Dagenham Libraries. She is an active member of Art Can Organisation, in 2021 the collective exhibitions she is participating in are Self-Identify, Momentum, Prelude, Art Can with Love, Moon Music, Unity These events and group exhibitions show the creative spirit of London that displays strength, perseverance, and resilience.

Recently Bidi has written a chapter called 'The Art of Designing Your Life' for the book 'Pioneering Women Speak' which will be published and launched soon.

Website http://patriciabidi.com

Social media *** Instagram *** Linkedin *** Facebook *** Twitter
Register
to hear more from Patricia Bidi
I